Security Clearance Lawyer & DOHA Lawyer
Edmunds Law Firm
National Representation across United States
The Edmunds Law Firm has more than 40 years of experience with the entire spectrum of National Security Clearance matters. Our security clearance lawyers represent civilian and active duty military with Security Clearance Appeals, Security Clearance Denials and Formal Hearings. We are security clearance lawyers who handle cases coast to coast and around the globe: Washington DC/ Arlington, VA; San Diego, CA; Jacksonville, FL; San Antonio, TX; Boston, MA or Raleigh, NC.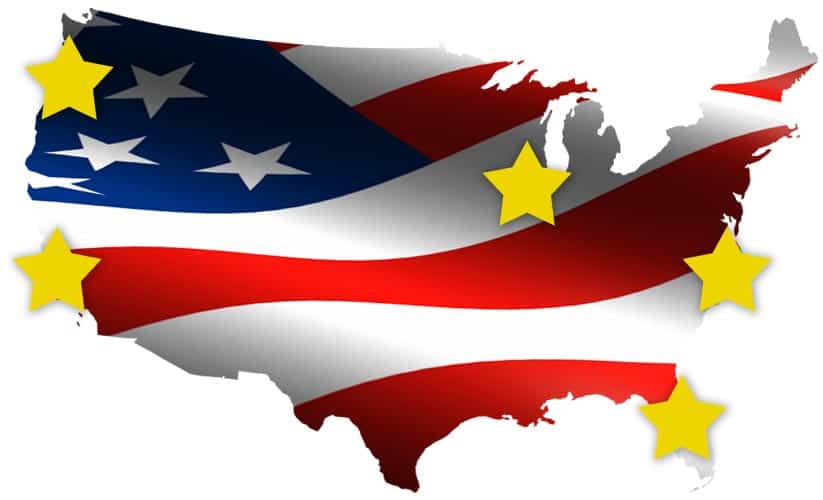 Security Clearance Podcast
National Security Clearance cases with analysis and strategy. Trial cases updated weekly.
The Edmunds Law Firm is this country's leading provider for Responses to Statement of Reasons (SOR) on a national level.
Mr. Edmunds is a recognized DOHA attorney in that he handles more cases across the country than many other attorneys.
As Seen On:

In today's security climate, obtaining a National Security Clearance is often a challenge. It is the knowledge and skill provided by the firm's 40 years of experience that allows our security clearance lawyers to overcome these challenges quickly and effectively. The Edmunds Law Firm has successfully represented hundreds of Applicants over the past three decades, in a variety of Clearance related issues. We have a proven track record of success in handling even the most intricate National Security Clearance cases. As a nationally recognized firm, we are dedicated to the representation of individuals and companies who are seeking assistance in this complex area.
Hiring our security clearance attorneys will ensure that no steps are missed throughout the process. For instance, a security clearance can be rejected for something as simple as a missed traffic violation. If a security concern is going to be raised throughout the security clearance process, it is important that the applicant is well prepared by a security clearance lawyer.
If you have gone through the security clearance process and been rejected, there will be a Statement of Reasons or SOR. Our security clearance lawyers can review and analyze this document to thoroughly understand why there's a potential denial or revocation to develop a game plan to change the decision. Every SOR comes with a letter that explains what the process of responding to an SOR should be. We highly recommend leaning on our security clearance lawyers to assist you in responding to the SOR with a detailed written answer.
We have experience representing both federal agency employees and government contractors. It's important to note that the SOR rebuttal process differs based off of where an employee either works or is attempting to work.
Civilian and military employees who need security clearance approval will have another procedure to follow in the event that they are presented with an SOR.
If you receive notice that the Government is revoking your security clearance you must act quickly. There are strict time limits for a Response to Revoke or a Notice of Intent to Revoke. Our security clearance lawyers are standing by to assist you.
The DOHA Lawyer
Across the United States, Alan Edmunds is known as "The DOHA Lawyer". Mr. Edmunds travels from our offices in Florida, Northern Virginia, North Carolina, and California representing both military and civilian employees who have been denied a national security clearance. Mr. Edmunds success is known around the globe as he attracts clients both in the United States and virtually every continent! Visit our websites for case results.
DOHA is a DOD agency that holds Hearings across the United States. Mr. Edmunds is a recognized DOHA attorney in that he handles more cases across the country than many other attorneys.
Free Initial Consultation
Talk to an Attorney Now