Recently Attorney Edmunds represented clients in two DOHA hearings regarding security clearance guidelines E, F & G.
Falls Church, VA – March 2019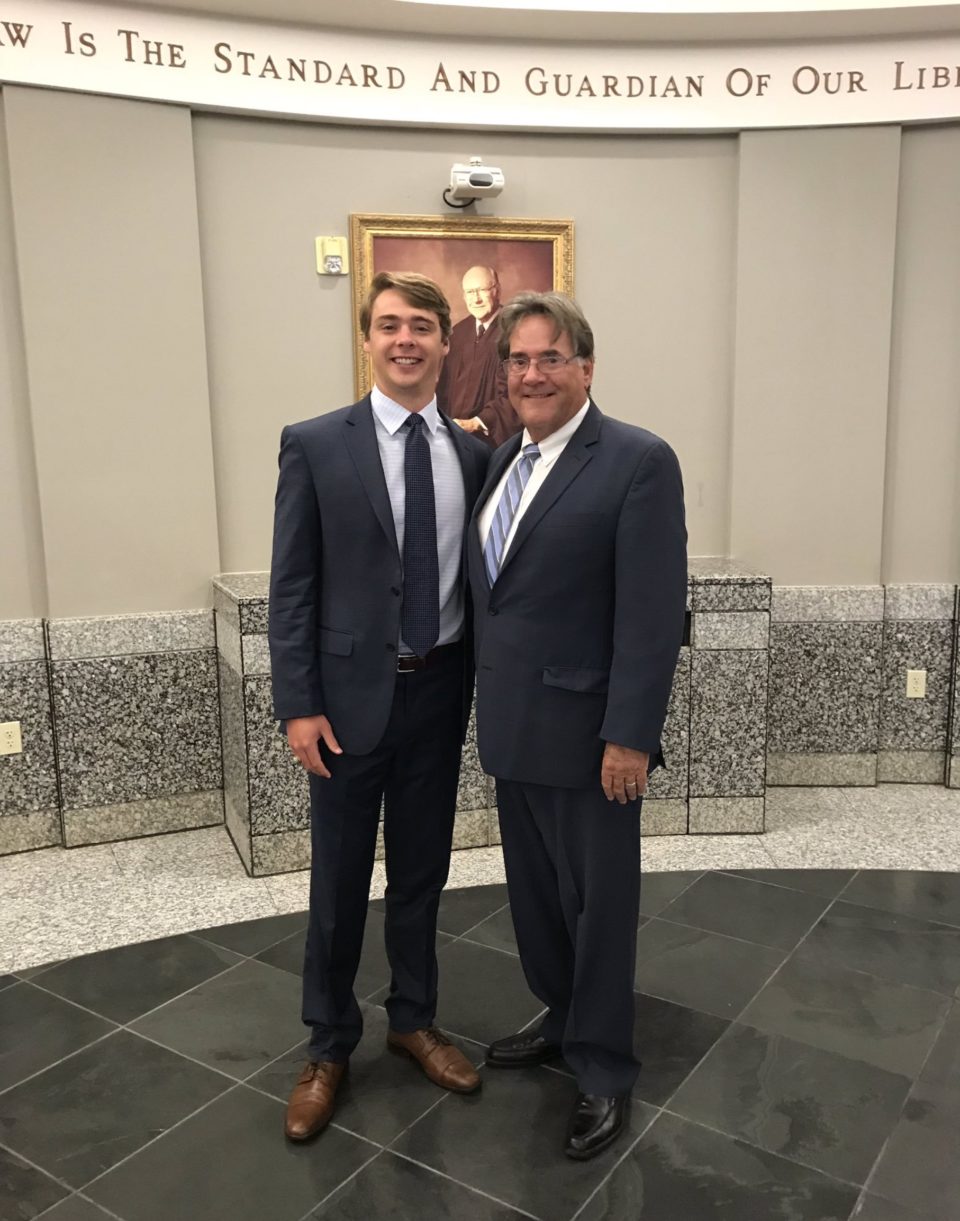 Staying on top of finances can be very difficult. It can cause you to do something you sincerely regret later. But if you have genuinely improved, should you still lose your security clearance? Not if Attorney Edmunds has a say!
Our client wanted nothing more than to serve his country, alongside his wife who also held a security clearance before her contract was downsized and her job was lost. Despite this, he kept working for his country and the Department of Defense. His wife was eventually able to find some part-time consultation work, but nearly three years had passed where they were forced to make ends meet. As many people do in these troubling times, bills have to sit on the back-burner as necessities take priority. Unfortunately, our client's stress drove him to make a mistake, but that quickly became his only mistake as he was taken to court for a DWI. He had to attend an alcohol safety program in order to complete his probation, but he was placed on a wait list for his area for almost a year in which he was unable to drive without restrictions. He followed the rules and met all the obligations, successfully leaving that dark moment behind him as his household finances began to improve.
Instead of being recognized for his improvement, however, our client was presented with a Statement of Reasons for his Guideline F violations for the debts he was paying back and a Guideline J violation for taking so long to fulfill his probation requirements. He thought it best, as many do, to handle his Response to SOR on his own. He provided detailed explanations as to the circumstances of his debts such as the loss of over half the household income when his wife was laid off, documentation that the debts were being paid off, and the information regarding his DWI. When he heard back, he had successfully satisfied the government's concerns regarding his Guideline J allegation. Yet, his security clearance was still in jeopardy from the Guideline F allegations.
At a loss for what to do, he found the Edmunds Law Firm. With the help of Alan Edmunds, this country's top security clearance attorney, he went to his hearing at DOHA with everything he needed to put the government's concerns at ease.
Don't make bad decisions when you're already in a bad situation. Call us to find out how we can help with your security clearance appeal!
 
Mobile, AL – February 2019
Some people have to deal with true tragedy in their lives. They have to pick themselves up from that and build their lives again. Some people do this at their own pace and struggle with it, but we are all making our own ways through life. Tragedy can define us, but it doesn't have to, especially as we learn to do something with our lives.
This is exactly what happened with a recent client of ours as he dealt with the tragic loss of his sister, having to take in her son and support him, and learning to live without her there. He eventually joined the military, wanting to be a part of something bigger than himself. Unfortunately, dealing with the loss of someone he was very close to resulted in him seeking comfort and, as many people do, he found his comfort in alcohol. After being discharged due to a DUI, he started working toward turning his life back in the right direction with AA meetings and check-ins at his local VA Clinic.
With all of this self-improvement, he was surprised to be served with a Statement of Reasons with allegations under Guideline G for his past alcohol consumption and Guideline E for his subsequent DUIs and separation from the Army due to misconduct. He provided a detailed Response to SOR in which he provided the circumstances for his improvement, but the government still wanted to hold his past against him.
That's when he found the Edmunds Law Firm for help in continuing his security clearance appeal with a hearing at Defense Office of Hearings and Appeals at Washington Hearing Office. With offices from coast to coast working with him and Mr. Edmunds at his side, our client was able to walk away with his security clearance intact.
Don't let the pain of the past overcome you. Reach out for help today!