There are three levels of Security Clearance, with the highest level being Top Secret Security Clearance. Secret Clearance and Confidential Clearance are the other levels of security clearance. To be eligible for a US security clearance you have to be a United States citizen.
Individuals holding top secret security clearance usually have access to secret information that can potentially cause great damage to the US national security if it was released without prior authorization. This security clearance level needs to be re-investigated once at every five years when the individual will submit an updated security package and another background investigation will be conducted.
A top secret security clearance allows a person filling a specific job position to have access to classified national security information up to top secret clearance so long as the person has a need to know the information.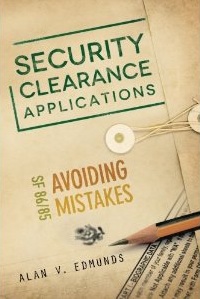 Various reasons exist for if someone will be issued a top secret security clearance. The most important factors in an investigation are the key aspects of the individual's life, individual's character, the completion of their security clearance forms, especially Standard Form 86 (SF86), the Questionnaire for National Security Positions.
If you are denied a security clearance, or your eligibility to have access to top secret information is revoked, you will be notified a "Statement of Reasons" and be provided with the procedures for filing an security clearance appeal. This is good time to contact a proven security clearance denial lawyer that can help.